Sierra-at-Tahoe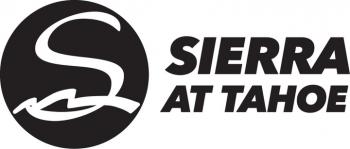 Killer Tree Skiing, 5 Terrain parks and 320 acres of Off-Piste Terrain
Sierra-at-Tahoe offers 2,000 acres of skiing and snowboarding, with a 2,212' vertical rise, and an elevation of 8,852' at the summit with a lake view.
There are a total of 46 trails that offer terrain for all ability levels. Our terrain is marked as 25% green, 50% blue, and 25% black. There are 14 total
lifts and we receive over 400 inches of annual snowfall! Known as "The Place to Learn," our wind-protected slopes offer Tahoe's best tree skiing,
award winning terrain parks, and Huckleberry Canyon backcountry access. Sierra-at-Tahoe is ranked Top 10 for Overall Resort and Best Parks &
Pipes by TransWorld Snowboarding. Sierra-at-Tahoe is located 12 miles west of South Lake Tahoe.

03-16-2024 to 03-16-2024

Starting at $99.00